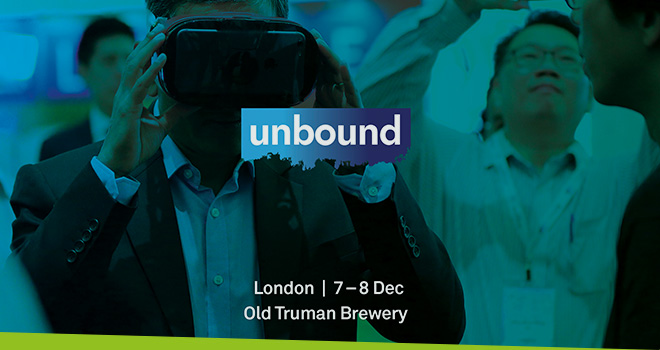 ADA all'UnBound Digital di Londra
Appena il tempo di assaporare il successo dello IAB Forum di Milano, e ADA è già in viaggio per Londra.
Il 7 e 8 dicembre, ADA e The Digital Box rappresenteranno l'Italia al UnBound Digital di Londra. Selezionati tra le start-up italiane, dall'ICE-Agenzia, dalla Camera di Commercio Italiana a Londra e dalla Regione Puglia, siamo onorati di portare la nostra innovazione in ambito Mobile in una delle principali business convention internazionali, dedicate ad aziende nel settore digitale.
L'UnBound Digital, giunto alla terza edizione,  rappresenta uno straordinario festival di connessione tra start-up e brand in tema di innovazione digitale e vedrà la presenza di 3.500 partecipanti tra imprenditori, investitori, corporate & brand executives, media influencers (circa 50 testate giornalistiche e bloggers) provenienti da Stati Uniti, Italia, Israele, Spagna, Hong Kong, Singapore, Germania e Irlanda.
Tra i principali temi di questa edizione: l'innovazione in ambito Retail, AdTech, Media & Advertising e FinTech.
Il nostro International Business Developer e il team internazionale vi attendono a Londra: come and visit us.