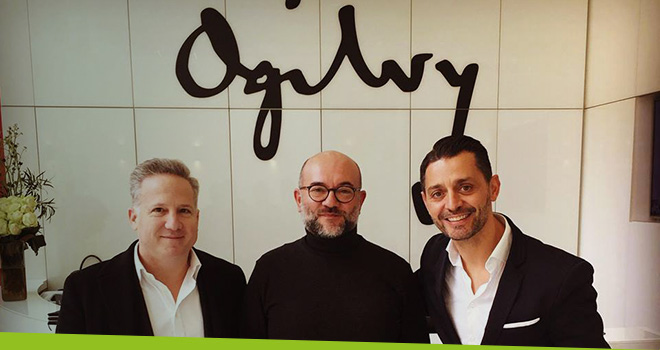 ADA at the E-Marketing Paris
Last week we had the opportunity to be at the E-Marketing Paris, the biggest fair for Marketers in France. We had the honor to be on stage for a one hour speech with Jean-Philippe Chevret, Managing Director of [email protected] France.
Since 2006, Neo is Ogilvy Group's strategy and buying agency for multimedia space. Its mission is to support brands in their transformation to permanently anchor the Digital world in their Brand & Business strategy. Main customers (FR): IBM (France & EMEA), Mutuelle Générale, Nestlé (France & EMEA), The Principality of Monaco, HSBC, ALCATEL ONETOUCH (World), Sage, Arjel, ZESTO by RCI Banks, Promotelec, FM Global and European Funds.
We asked to Jean-Philippe Chevret to answer to some questions about ADA and the event.
What did you like most about the ADA solution?
An integrated solution that allows to recruit and retain, with great ease of management. It is a very powerful CRM / PRM tool … the potential of the tool is high to meet the most demanding needs.
What marketing tools have you used before ADA?
Some vertical tools.
According to your opinion what is the strength of ADA?
ADA offers a simple and intuitive way to pilot mobile marketing campaigns. You do not have to be an expert to create and run campaigns.
Describe Ada with a hashtag
#ADAMAZING