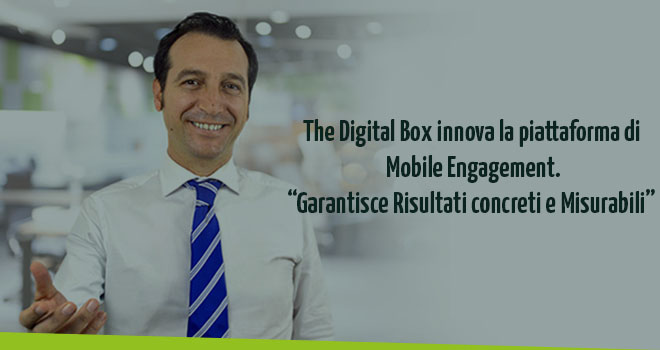 The Digital Box innova la piattaforma di Mobile Engagement, "Garantisce risultati concreti e misurabili"
Pronta la nuova versione di ADA, soluzione per agenzie e digital marketer delle piccole e medie imprese che integra chatbot, video verticali che permettono le call to action, Marketing Automation e SMS acquistabili con un modello in cui il costo non è più funzione delle visualizzazioni, come in passato, ma in base agli effettivi clic. E per il futuro, l'ambizioso programma di crescita guarda soprattutto all'estero.
Leggi l'intervista di Digital4Executive al nostro CEO, Roberto Calculli.